COMICS

Team Strategy:
Sure they're tough. But can they skate?
My guess is that Calgary just wasn't a very good road team in 2008...

Talk about brutal honesty:


All-Time Worst Hockey Team Logos:

The first one is a... is a... Man! Your guess is as good as mine as to what THIS is
supposed
to be. And WHY is it on fire? (P.S. the website address calls this a bear):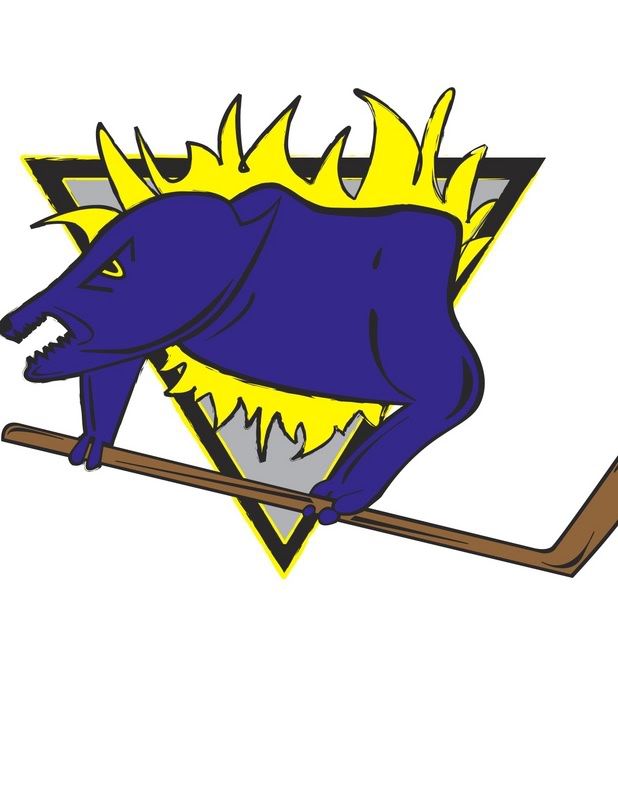 Ditto for this one.
Does this look like FOG to you? (It looks more like a nasty gray FROG to me.)
Talk about a conglomeration of disconnected concepts... an angry bird holding a hockey stick, a five-point leaf, and a bee... all for a team called the Whoopee:
Is this a pig with fangs?
Now this one is just plain STUPID. (Is the goalie dancing to the YMCA song? And somebody PLEASE get this guy a longer goalie stick!!!):
Hey! Maybe San Jose will consider this logo for their alternate jerseys? (Is the shark dancing, or what?)
Or maybe they'll use this one...
This one is special: a green, cross-eyed lion that eats wood...
No WONDER Cleveland doesn't have an NHL team...
And wait a minute... is this a viking playing ice hockey on the sidewalk in front of a book store?
Now this one is just plain embarrassing. Imagine, if you will, wearing this:
Now... Question #1: What the heck IS this?
Believe it or not, the above logo was for a Quebec City team, called the Rafales. What, you ask, is a Rafale? Believe it or not, it is a plane. So, Question #2: What does a flaming bigfoot snowboarding downhill on a hockey stick have to do with a plane or Quebec?
But... (drum roll please)... the
all-time worst logo
for a MEN'S HOCKEY TEAM (i.e., NOT a women's figure skating team) goes to the...
Yes... t'is incredible and sad, but true. The New York Golden Blades played in the World Hockey League (WHL) in 1973-74. The year before, they were called the New York Raiders, when their logo was ALMOST as stupid (see the skating viking in the logo before this one). Interestingly... after the 1973-74 season, the team folded due to lack of fan support. Wow! Who saw THAT coming???
SO... if YOU want a vote, just go to the Forum page and cast your vote for the WORST HOCKEY TEAM LOGO OF ALL TIME!!!