BALLPARK SPORTS UPDATE - SEPTEMBER 13 - THE CLOSEOUT SALE AT BALLPARK SPORTS HAS BEEN EXTENDED TO SEPTEMBER 29TH. LOTS OF QUALITY ITEMS REMAIN - ALL BASEBALL PANTS REDUCED TO $20 AND 40% OFF ALL BASEBALL BATS. MANY TEAM ITEMS ALSO REMAINING. PLAN AHEAD FOR 2019 AND PICK UP SOME AMAZING BARGAINS. CLOSEOUT SALE ENDORSED BY LMBA EXECUTIVE.
THREE LMBA TEAMS IN LABOUR DAY BC SENIOR AA TOURNAMENT
UPDATE - SEPTEMBER 5
Congratulations to the North Shore Cannons for winning the inaugural Senior AA Provincial Championships as they finished the tournament with two solid wins against LMBA teams. In the semi-finals they won out over the Coquitlam Cardinals and then played a solid all round game in the final against the Newton Beavers. Thanks to the LMBA teams who all played well but came up just a bit short against a very strong Cannons team. Thanks also to Jeremy Galley (North Shore Cannons) for hosting the tournament and to all the volunteers who provided excellent field work for the entire weekend. Thanks also to Kyle Williams (Baseball BC) for initiating the tournament and for organizing the event. The tournament drew interest from several parts of the province and it provided a solid foundation for future tournaments.
UPDATE - SEPTEMBER 2
The Newton Beavers and Coquitlam Cardinals each won three straight pool games to finish first in their respective divisions and they will be matched up against two North Shore Men's teams in the semi-finals on Monday, September 3. The Beavers will host the North Shore Bulls at 930am while the Cardinals will take on the North Shore Cannons in the second semi-final at 12:15pm. Winners of the two semi-final games will meet in the championship final at 3:30pm. The third LMBA team, Maple Ridge J's were handed two tough luck losses in pool play - in their first game against the Cannons, a shaky first inning put the J's down by 5 runs before they chipped away but fell short by a 6 - 5 score. In their second game against the Cardinals, the J's came out on the short end of a 2 - 0 score. All three teams have played well and best of luck to the Beavers and Cardinals on Monday. All games are being played at Parkgate Park in North Vancouver.
Eight teams from adult baseball leagues around the province will be competing in the inaugural BC Senior AA Championships being held at Parkgate Park in North Vancouver from Friday, August 31 to Monday, September 3. The Newton Beavers, Coquitlam Cardinals, and Maple Ridge J's will join three teams from the host North Shore Men's Baseball League and one from Kamloops and a single entry from the Vancouver Recreational Baseball League. Pool play will take place for the first three days with semi-finals and finals on Monday. To view pools and game schedules, please check the NEWS story above.
NEW WESTMINSTER TWINS! OUTSTANDING!
Ron Suffron – Paul Harris – Taylor Hunter – Brodie Burdeny – Stefan Ostrowski – Clarke Ohman – Patrick Gahan – Connor Suffron – Talon Van Horn – Sean McCallum – Richard Stevens – Mark Virginillo – Ryan Nicholls – Joseph Conti – Brendan Michaloski – Joel Lamont – Richard Lowe – Leonardo Guevarra Jr
Along with their family members, friends, and fans the New Westminster Twins listed above hosted three outstanding weekends of baseball at beautiful Queen's Park Stadium. Thanks to Ron Suffron and Paul Harris who worked with New Westminster Parks early in August to completely upgrade the diamond.
The first two weekends were played in warm but smoky conditions but the last two days were impacted by rain. The Twins removed wet material, added turface, and continually groomed the diamond to enable games to be completed safely - the only thing missing was a dance routine (a la Nat Bailey) but they may work on one for next year.
Fittingly, the Twins played their best baseball of the year over the three August weekends. On August 11th the Twins had to win a hard-fought wild card game against the South Delta Padres to advance to the playoff round. The 8th ranked Twins upset the # 1 ranked Richmond Athletics on August 18th before dropping a tight 2 – 1 decision to the second ranked Coquitlam Cardinals in Sunday's final game – no heads were down and the Cardinals were sincere in their congrats to the Twins for both the excellent game and for their tournament efforts. Thanks to all the teams who were involved in the Queens Park games – support for the beer garden/concession was greatly appreciated and there were many sincere acknowledgements directed to the Twins and Ron and Paul.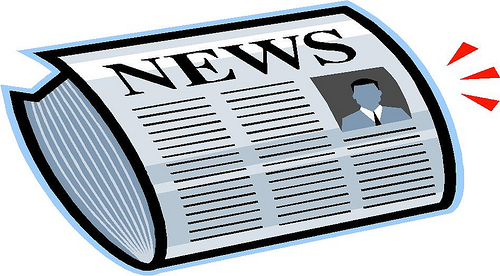 LMBA NEWS BRIEFS – AUGUST 17TH
QUEENS PARK WEEKENDS - Ron Suffron, Paul Harris, and the New Westminster Twins will be hosting 16 games over the next two weekends. Some outstanding baseball and a great spectator experience guaranteed.
Umpire legend retires - Legendary umpire Gord Hanly retires after an outstanding 40 year career. His last game at Aldergrove saw three Aldergrove pitchers toss a nine inning no hitter – Jacob Harder, Ryan Jensen, and Trevor Kuby. Well done, Gord! (see story above in NEWS)
LMBA Fall Ball - For the third consecutive year, Allan Creasy will be organizing a fall league season starting on Saturday, September 8th – one team needed to complete a six team league – see details above in NEWS section. Much appreciated, Allan. UPDATED AUGUST 20TH - FALL LEAGUE NOW FULL!
Ballpark Sports Close Out Sale ends on September 4th - see details below.
BALL PARK Sports Inventory Close Out Sale
GREAT BARGAINS - DON'T WAIT!
Merv Sandrel and Tim Everson, co-owners of Ball Park Sports have informed the LMBA that they are phasing out most of their baseball, softball, and cricket lines and the company will be focussing on a Corporate and Giftware format. As such, their entire inventory of baseball equipment will be cleared starting immediately - sale ends September 3rd but everyone is advised to not wait - great prices on baseball equipment and accessories.
Through their firm, Merv and Tim have been huge supporters of the LMBA. Ball Park Sports was the first corporate sponsor to come on board when the LMBA hosted the 2010 Canadian National Oldtimers Baseball Championships in Burnaby/New Westminster. Ball Park Sports supplied the organization and pink bats from 2010 to 2014 when the LMBA raised $28 000 for Cancer Research. In addition, they have provided great service for many of our teams and players. Although they will not be involved in the baseball supply business, both Tim and Merv will continue to play in the LMBA and Tim will continue in his capacity as LMBA Treasurer. In 2013 Merv and Tim were recognized with the LMBA's Special Achievement Award - a very well-deserved honour.
We are pleased to pass along information about Ball Park Sports Inventory Close-Out and the business will be greatly missed by the baseball, softball, and cricket communities.
Contact Information - Ball Park Sports
# 103 - 18651 - 52nd Avenue - Surrey, BC
(604) 576-7865
www.ballparksports.ca