Ball Field at Westerman Park, Lennox, South Dakota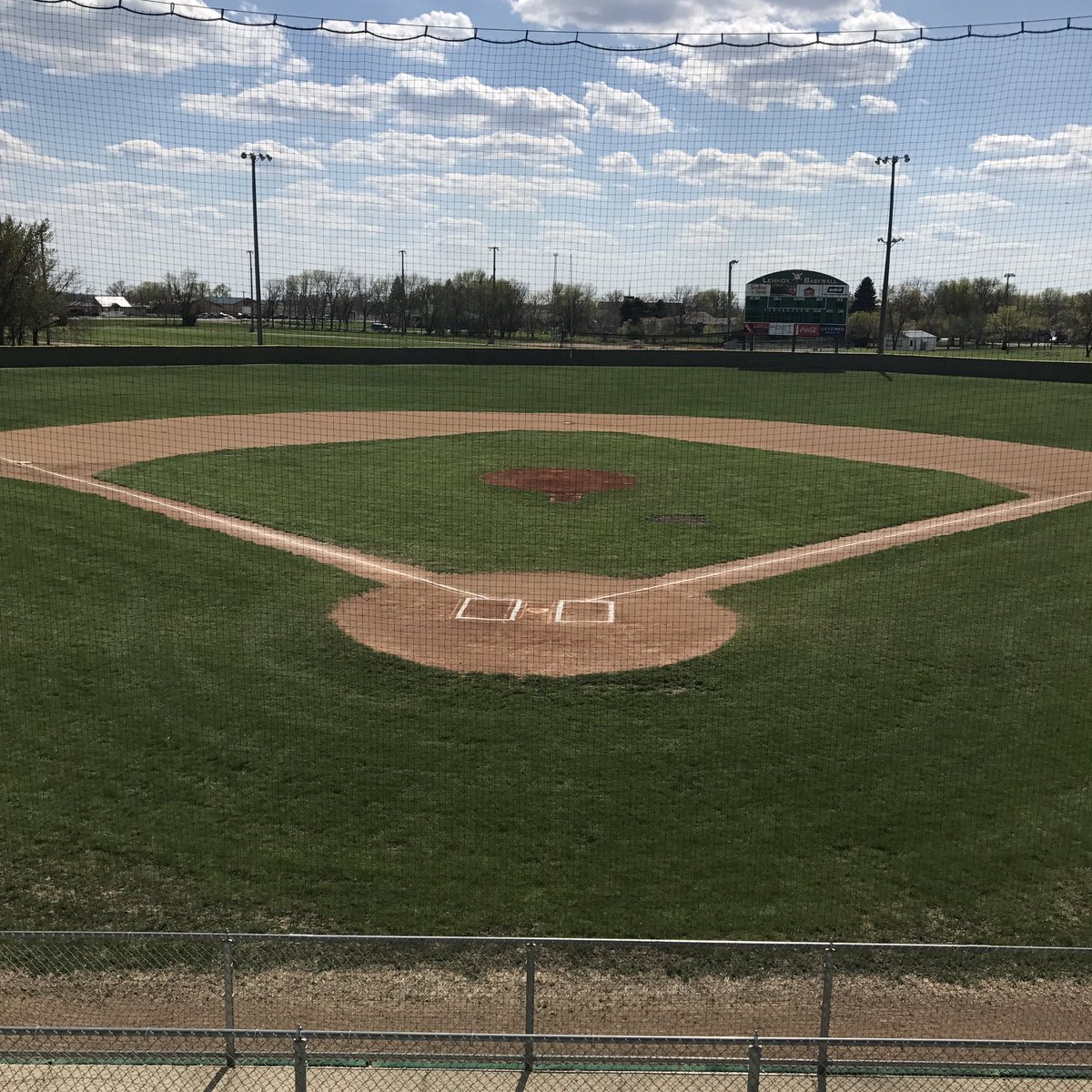 Grandstand:

After demolishing the existing grandstand, a new block grandstand was completed around the 4th of July in 2010. The new grandstand features seating for around 200+ people. It is wide enough for lawn stairs to be used and has wheel Chair acessibility!
Announcer's Tower
Something that will catch your eye when you enter the ball field this summer will be a three-story announcer's tower. This tower was donated by a nearby Speedway. This will give announcers, or radio personel a bird's eye view as they call the action as it unfolds. During the high school season the Announcer is Orville Wiebers. He has been announcing High School baseball for the last 12 Years!
Concession Stand with Restrooms
The Lennox ballpark has a brand new concession stand with bathrooms. Yes, we all know how much of a pain it was to walk all the way around the field to use the restrooms. Thankfully, this problem has been resolved.
Dugouts
New dugouts are complete. The old wood dugouts are gone for good and block dugouts have been sunk two feet underground. All players that use this field will enjoy having new dugouts that will allow for a more comfortable environment. The nice new wood benches help with comfortable sitting. The new fence helps with the safety of the players.
Lighting
Thanks to a couple volunteers in Lennox, every single light at the Ball Park in Lennox is working bold and bright. It is a great field to play at during the night time
​New Scoreboard
In 2015 the field got its newest edition and that is the beautiful scoreboard located in right center field. It has eight sponsers on it which we are thankful for donating.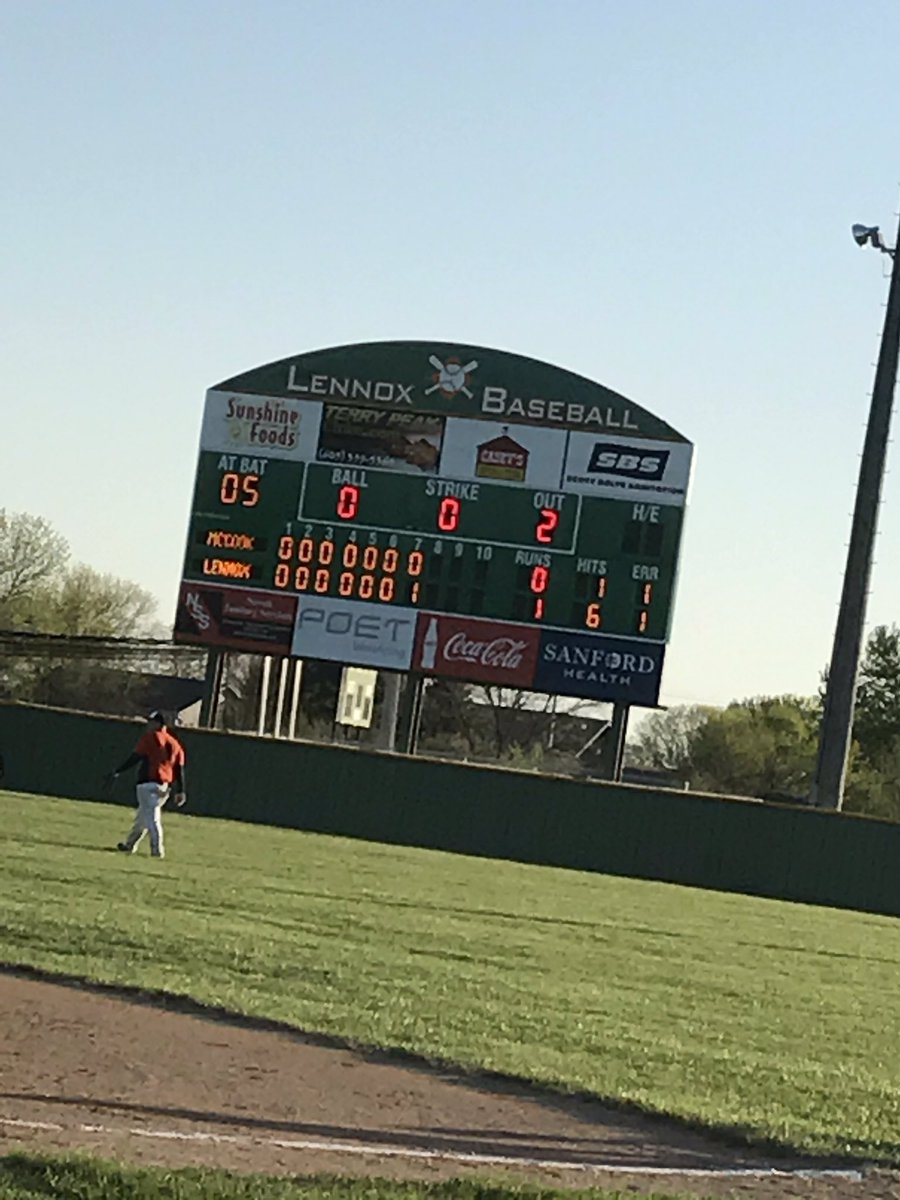 We hope that everyone is able to come out and enjoy a game or two at the new and improved Lennox field. A lot of hard work and numerous volunteer hours have been put into this field. Thankfully many people have contributed their time, money and effort into this field, and for this reason it is truly becoming one of the state's best.
It has also been worked on and improved by many people in the town of Lennox. It is obvious had they not done what they have done to the field it would not be as nice as it is today or now.